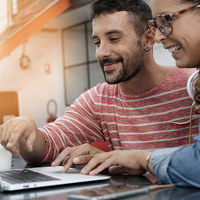 Online Teaching Symposium
Online education continues to grow at NIU, and a critical element in achieving our goals for supporting the success of our students and enhancing our recruitment and retention efforts. Despite this new focus on online education, it is not a new modality for us. NIU faculty and staff have been innovating with online courses and degrees for over 20 years.
This Online Teaching Symposium is an opportunity for us to showcase the achievements of our outstanding faculty and instructors who have been teaching online, and to come together to share practices and learn from one another.
The Symposium will include a keynote by Michelle Pacansky-Brock, Ed.D., a noted leader in online education, and feature NIU faculty through a series of panels on key themes in online teaching and learning.
Learn more at go.niu.edu/ots
Friday, June 1, 2018 at 8:30 AM to 3:30 PM
Holmes Student Center
600 Lucinda Ave, DeKalb, IL 60115
Event Type

Topic

Target Audience

Website
Contact Name

Faculty Development and Instructional Design Center

Contact Email or Phone

Subscribe