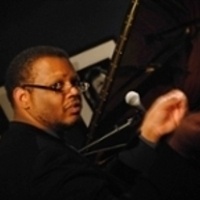 NIU Jazz Big Bands
NIU Jazz Orchestra, Reggie Thomas, director
NIU Jazz Ensemble, Rodrigo Villanueva, director
All-University Jazz Band, Joshua Mason, director
TO BE SELECTED FROM THE FOLLOWING:
All-University Jazz Band
Maiden Voyage by Willie Maiden
Oclupaca Duke Ellington
Unit 7 by Sam Jones, arr. Bob Morgan\
Jazz Ensemble
Brush Taps by Louie Bellson, arr. Mark Taylor
RU Chicken by Kris Berg
Bye Bye Blackbird by Ray Henderson, arr. Dave Rivello
Big Swing Face by Bill Potts
Jazz Orchestra
I Be Serious 'Bout Dem Blues by John Clayton
Tiptoe by Thad Jones
To You by Thad Jones
Pressure Cooker by Sammy Nestico
Also available in Live Webcast!
Thursday, October 11, 2018 at 8:00 PM to 9:00 PM
Music Building, Boutell Memorial Concert Hall
550 Lucinda Ave, DeKalb, IL 60115
Event Type

Topic

Target Audience

Website
Cost

$5/adult, $3/student

Department

Contact Name

Tina Zemzemi

Contact Email or Phone

tzemzemi@niu.edu or 815-753-1551

Subscribe