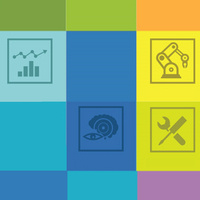 Learn-IT Conference 2018
Learn-IT 2018
Transforming Learning Space with Low-Cost High Impact Instructional Technology
Many in-service teachers from the northern Illinois area P-12 school districts enjoy our LearnIT conference. Last year, participants explored tools and strategies for integrating technology for learning and assessment in meaningful ways. This year we will bring you more exciting tools such as eye tracking devices for UX, Maker Space for an inquiry-based learning environment, Lego robotics and more. Please save the day for this event!
Registration Fees
General admission: $29
Current NIU students: $20
Updates:
Keynote Presenter: Dr. Yanghee Kim
Title: Augmenting human capabilities through human technology partnership
This talk will introduce a new trend in advanced technology development and research in the nation, emphasizing the role of technological tools as co-working partners that help expand people's intellectual and social capacities. A number of studies have been conducted to examine the relationships between digital artificial beings and learners from diverse disciplines and across age groups. As I present some examples of the studies, I invite the audience to think about what this trend means to educators and technology designers.
Saturday, May 5, 2018 at 8:00 AM to 4:30 PM
Gabel Hall, Learning Center, ETRA Computer Labs
245 University Cir, DeKalb, IL 60115
Event Type

Topic

Target Audience

Website
Department

Contact Name

Claire Duvall

Contact Email or Phone

Subscribe