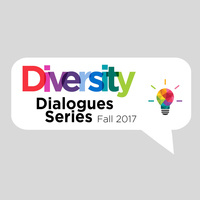 Diversity Dialogue Series
Please join us in welcoming Ju Hong as a part of the Asian American Resource Center's Ohana Retention Night.
The recent University of California, Berkeley graduate will share his story as one of the millions of undocumented immigrants living in America today. We will screen Halmoni, which means grandmother in Korean, Hong's documentary that follows the 24-year-old immigrant activist as he travels back to South Korea to reunite with his grandmother after thirteen years of separation from his family.
Following the screening, there will be a Q and A. This event is open to the public. This event is Honors Engaged, Business Passport, NIU Service Leader and Huskie Service Scholar approved. Sponsored by the Office of Academic Diversity, Equity and Inclusion, the Asian American Resource Center, DreamACTion NIU, the Latino Resource Center, the Center for Latino and Latin American Studies, and the NIU School of Law.
Tuesday, November 14, 2017 at 5:00 PM to 6:30 PM
Holmes Student Center, Carl Sandburg Auditorium
600 Lucinda Ave, DeKalb, IL 60115
Topic

Target Audience

Tags

Website
Department

Subscribe