NIU's 2019 annual Health and Wellness Fair for all staff and students will be held in the Holmes Student Center Ballroom (on the main floor) from 10:00 a.m....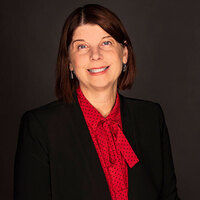 Doors open at 1:30 PM. Ceremony begins at 2:00 PM. Schedule Prelude Processional Welcome Greetings from Shared Governance Interlude Speakers Charge to an...
Undergraduate Research and Artistry Day (URAD) and Community Engagement Showcase (CES) is an annual showcase of the research, artistry, and community-based...

Ceremony One - 9:00 a.m. (doors open at 7:30 am) College of Liberal Arts & Sciences Ceremony Two - 1:30 p.m. (doors open at 12:30 pm) College of...
There is more to life than material goods. Backpacking is hiking and camping with only a backpack on your back full of everything you need to survive in...
Join us this spring for a series of events specifically for future Huskies who have been admitted. These events will cover different themes that you'll face...

Looking to recover from the stress of finals and kick off the summer with an amazing experience with memories that will last a lifetime? Join NIU Outdoor...
Spend the day hiking through Starved Rock, one of Illinois best known state parks. Explore canyons, waterfalls, miles of scenic trails along the Illinois...
The office of Academic Diversity, Equity and Inclusion will be hosting a Diversity Dialogue workshop. The purpose of this event is to create a conversation...
Come try out the boating opportunities available over the paddling season for FREE! There will be kayaks, canoes, and standup paddle boards for you to use....

Let's get down and dirty! Explore the caves on your hands and knees in the Raccoon Creek Valley of Iowa located two hours west of DeKalb. Beyond the...
Paddling on the scenic Chicago River is a whole new way to experience the amazing architecture of downtown Chi-Town! The paddle is over 3 miles each way from...